The Phi Barrel Kit
Most consistent and efficient barrel on the market, shoots lasers!
Absolutely amazing barrels. I have shot/owned about every kind of barrel on the market and I always end up using my parabolic. Consistent and easy.
I still remember the first time I tested my Phi. It was so consistent that I thought my chronograph was broken.
Absolutely love the barrels! I've converted a half a dozen of the guys I play with just by letting them use mine.
Optimal length 8.6 inch control bore
Phi Barrels feature an 8.6 inch control bore, allowing paintballs to reach their maximum velocity before opening to a precision cut .005 inch step bore eliminating internal bore friction while keeping more air behind the ball for the best efficiency of any barrel design available.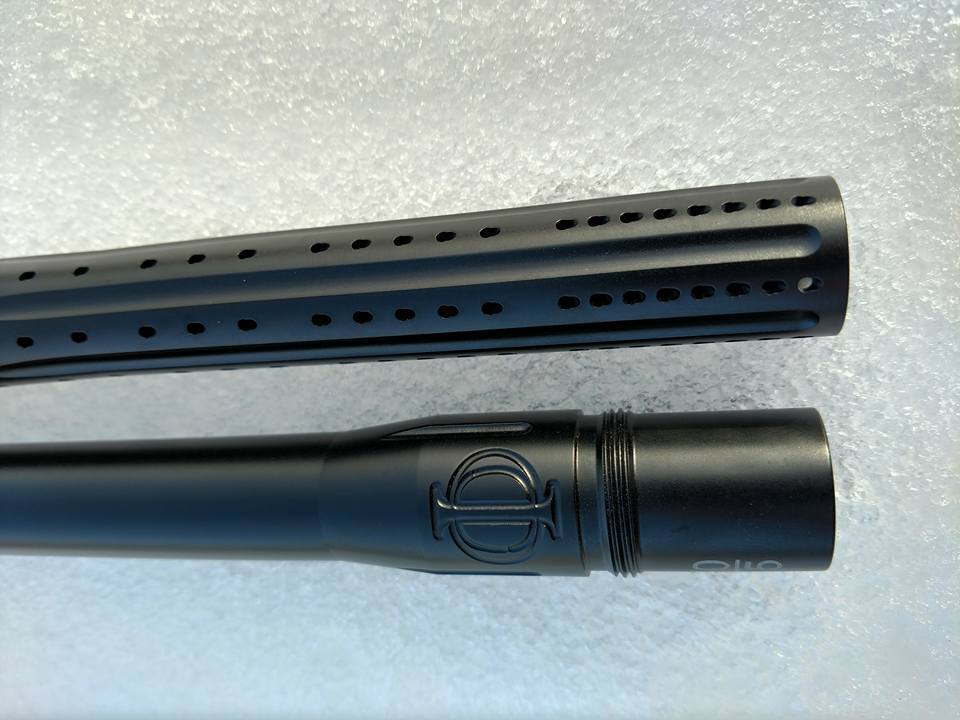 Quick Release Autococker Threading
Angled Fibonacci inspired Porting
Rather than porting the air perpendicular to the barrel, we cut each port twice to force the air forward. This helps to reduce the sound signature as well as reducing turbulence on the paintball itself. By easing the turbulence, we are able to offer the very tightest of shot to shot consistency available. Not only will this allow you to run your marker closer to field and tournament regulated velocity, but also keeps the Y axis of flight path of each shot as close together as possible.  The forward angle of pressure expulsion also assists with the removal of internal debris while aiding to a stylish profile.